The Drama Dragons Christmas party went great! We started off by playing a fun game that challenged our direction-giving skills. Two people sat back-to-back, and one person had to describe a picture while the other person drew it. It was quite entertaining to see some of the results. We listened to Jacob theatrically read a twisted Christmas story called "Santa's Twin." When everyone had arrived, we ate potluck junk food and did a Secret Elf gift exchange. Below are some pictures of the events.
The Banquet
Styling The Sunglasses
Reading The Story
Secret Elf Gift Exchange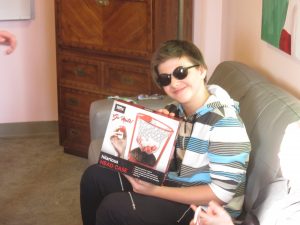 Secret Elf Gift Exchange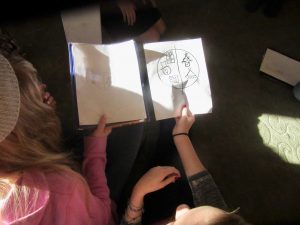 The Drawing Game
We had a lot of fun at our Centaurs Christmas party! We played Christmas music while creating snowglobes out of foam snowmen, markers, and plates, then we had Mr. Bond come and read the story "A Cajun Christmas" in a Cajun accent. After the story, we exchanged presents in our white elephant. Hally brought beautiful ornaments for everybody. Finally, we ate snacks and desserts while exchanging Christmas jokes. It was a good time, and we look forward to seeing our Centaurs in class in January.
We wish you a Merry Christmas and a happy New Year! See you in 2017!